At Wayuu Market, you can find 100% handmade bags crafted by Wayuu artisans.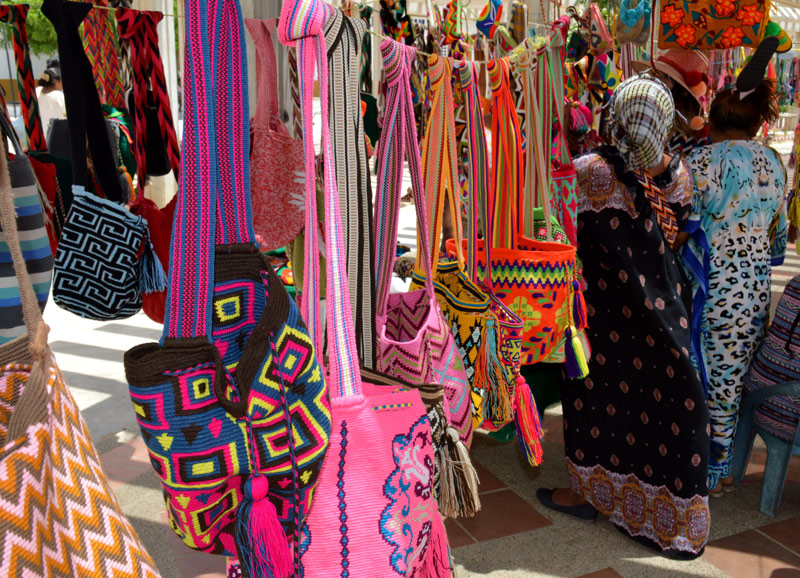 These products are renowned for their vibrant and cheerful colors. Wayuu bags may feature geometric designs or come in solid colors. In the creation of Wayuu bags, colored acrylic fiber threads are employed. Occasionally, these bags are crafted using cotton or nylon materials.
The crochet technique is used in the production of Wayuu bags. Crafting a Wayuu bag can take up to 20 days. Wayuu bags are truly unique; typically, no two are identical. The size of Wayuu bags often varies, as they are made by different artisans in various communities. Nonetheless, there are some standard measurements.
Do you know how we measure Wayuu gauze?
The gauze or straps that are featured on Wayuu bags are excellent examples of Wayuu textiles. These straps come in a wide range of sizes and colors, and it's essential for the gauze to perfectly complement the bag's colors. The production of these straps is overseen by men. Crafting the gauze is a meticulous process that involves the use of crochet yarn.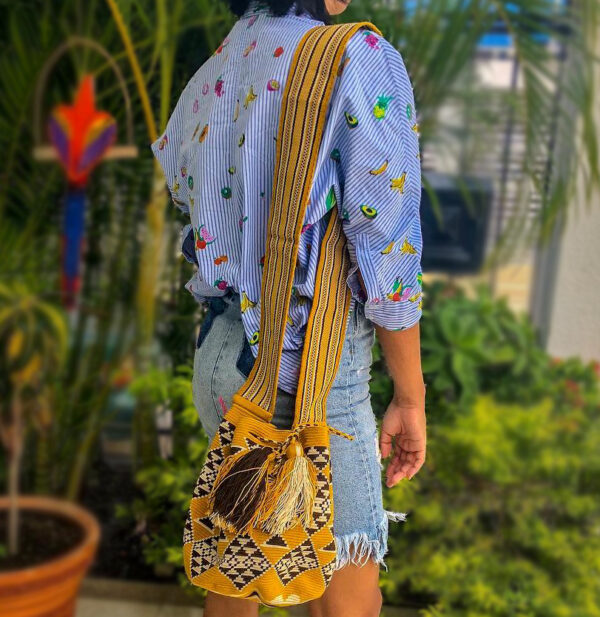 During this process, artisans dedicate themselves to folding, cutting, twisting, knotting, gluing, and shaping the thread. They also employ the one- or two-needle technique as needed. The length of the gauze can vary depending on the artisan, whereas the width of the gauze depends on the backpack's size. Although gauze measurements may vary, we do have some standard measurements that can guide you: 95cm, 100cm, and 110cm.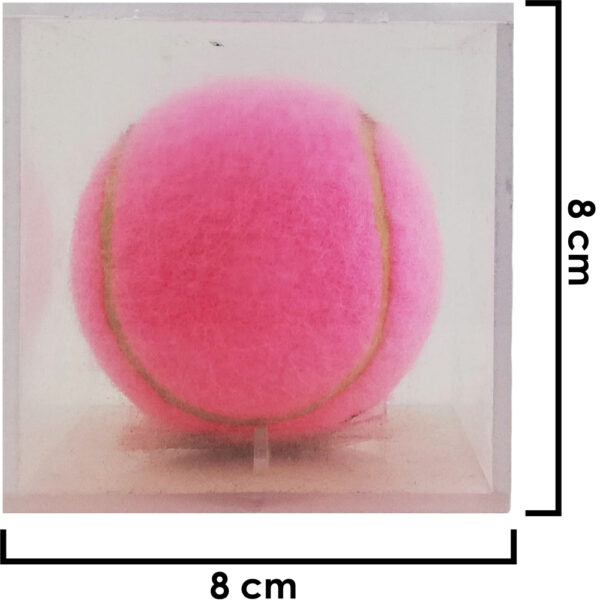 Have you ever wondered about the purpose of the tennis ball featured in our product photos?
You've probably wondered about the tennis ball you see in the photos of our products. Determining the size of Wayuu bags can be a bit challenging, as they come in a wide variety of sizes crafted by different artisans. To address this issue, we decided to include a tennis ball as a reference point. By comparing the size of the tennis ball to the bag in the photo, you can get a clear idea of the bag's dimensions. The measurement of the tennis ball is 8cmx8cm. Please note that the tennis ball is not included with the product.


How to Determine the Hardness of a Wayuu Bag?
Not all Wayuu bags exhibit the same level of hardness; some have sturdier fabric while others are softer. This variation depends on both the bag's design and the artisan who crafted it. To determine the hardness of a Wayuu bag, you can refer to the label at the bottom. This label typically contains the store name, product code, the type of material used for the bag, and, importantly, a hardness rating. We classify the hardness of Wayuu bags on a scale ranging from 1 to 5, where 1 indicates very soft, and 5 indicates very strong.